Many holidays, we like them, here are books. Enjoy. It's a great opportunity to shop local, your favourite bookstore can always order a book in for you if they don't already have it in stock! If you have found our content useful, you can support by purchasing our Read with River merch, or adding to our tip jar here!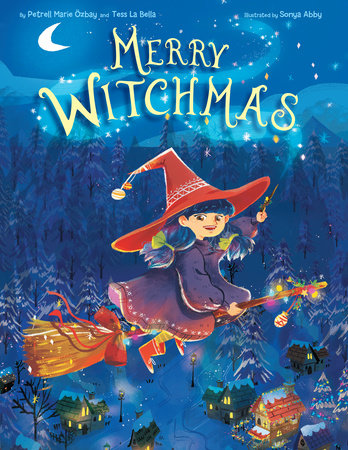 Santa doesn't believe in witches? Poor Ginger the witch wants nothing more than for Santa to visit her witch village, how will she get Santa to believe?
"Cookies for Santa: A Christmas Cookie Story about Baking and Holiday Traditions-Includes Recipe for Santa's Favorite Cookies! (America's Test Kitchen Kids)
By America's Test Kitchen Kids and Johana Tarkela
"Sounds Like Christmas"
By Robert Munsch and Michael Martchenki
Another holiday hilarious favourite in this house!
"The Nutcracker in Harlem"
By T.E. McMorrow and James Ransome
"Santa's Husband"
By Daniel Kibblesmith and A.P. Quach
"So Much Snow"
By Robert Munsch and Michael Martchenko
Not so much about holidays but about lots of snow!
"Our Favourite Day of the Year'
By A.E. Ali and Rahele Jomepour Bell